KENDO TOPS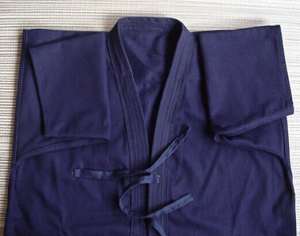 These tops come in Small, Medium and Large, and are made in Korea. Double stitched throughout with reinforced shoulders. Ties inside and outside. A good solid gi for everyday practice. Indigo blue only.
Small (165cm 5.5 feet tall) $70
Medium (175cm 5.75 feet tall) $75
Large (180cm 6.0 feet tall) $80
Prices include shipping in North America
---
HAKAMA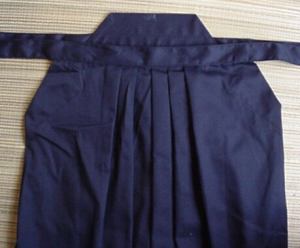 Cotton/Poly Hakama for iaido or kendo practice.
These are made in Korea and are good beginner quality uniforms. Indigo blue only.
Small (165cm 5.5 feet tall) $70
Medium (175cm 5.75 feet tall) $75
Large (180cm 6.0 feet tall) $80
Prices include shipping in North America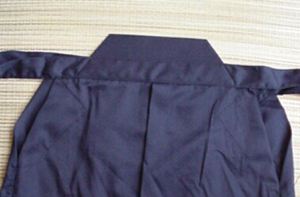 ---
Other Catalog Pages of Interest